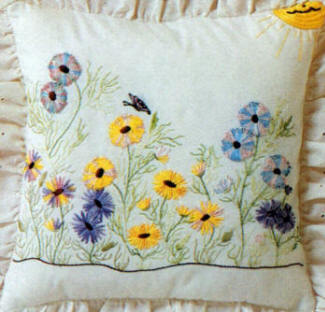 JDR 328 Coming Up Daisies Brazilian Embroidery Pattern
14 IN. x 14 IN.

New Directions by Sunshine!
Brazilian Embroidery Design by Jacqueline O'Reilly

EdMar Thread Requirements:
Please make your own color choices. These are what the sample was stitched with:.
Gerone Daisy: Lola 021, 013, 093
Lazy Daisies: Iris 054, 007, 008. Centers: Lola 210 Lola 077
Sun: Lola 008, 210.
Stems: Lola 109 Iris 217
Butterfly: Glory 206, 153.
Bottom Line: Lola 210.

The Directions assume that you have the basic knowledge of Brazilian Embroidery. No other Directions are needed if you know how to make a bullion, Straight stitch and a French Knot.
♥JDR 328 Coming Up Daisies
Choose Fabric Color
♥Full Skein (12) Thread Packet

check the box to also add JDR328TP $20.90


♥FAB20x20

check the box to also add Backing fabric to match $3.50



---

SEARCH: type request, above, then press enter

Join Our Email Newsletter

Enter your E-mail address and first name, last name into box and press Subscribe. Newsletters will not be sent out more than once a week. There will be sales and information for subscribers only.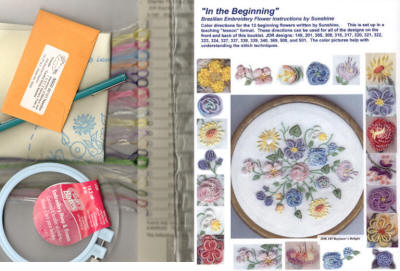 Brazilian Embroidery Starter Package $48.48 Value for $43.50