When you select a shipping method - we will apply actual shipping costs after your order has been weighed.

Because we sell so many small items we feel that a set rate charge for shipping is unfair to our customers.
The United States Postal Service has made it extremely difficult to quote a price before packaging and weighing your order.

Please read ALL the information and click the appropriate spaces.
---
When you are finished with the guestimate of shipping go to the bottom of the page and click the button that says>>>>

"My Shipping Information Is Completed"
---
Step 1



click on appropriate line then continue below The International Handling is Minimum of $2.50 or 3.5 percent of total merchandise.
For information about this Click here
---
Step 2 US Shipping
USPS United States Postal Service Rates are based on weight, zone and now the size of the actual package. Below is the shipping methods that are available. Choose one. We will try to keep your shipping costs as low as possible. Actual shipping is charged except for the minimum charge for any package is $3.95. Delivery confirmation is required for ALL packages. This is the only inexpensive way to have a tracking number for USPS shipping.
Whenever possible we will use the flat rate envelopes and boxes to save you shipping costs..
Postage will be charged before sending.
Click on what you think will be the appropriate shipping weight and method.
---
Click on one only for USA Click on the box that applies.
Please ship my package by cheapest route

or

1st Class Large envelope - (Minimum $3.95) plus Delivery Confirmation



or
Priority (depending on zone and weight) - includes delivery confirmation




All actual shipping costs will be charged before shipping.


Please send me a separate invoice $1.00

( An invoice is placed inside the package.)

I understand that this is an estimate only - exact shipping will be assessed.

YES

USPS price look up with package size: http://postcalc.usps.gov/
---
Examples below
---
Priority Flat Rate Envelope

Envelope size: 9-1/2 X 12-1/2 inches.
US for items mailed in the Priority Mail Flat Rate Envelope provided by the Postal Service.
We can usually fit one book, one or two patterns and about 20 threads in this envelope.
---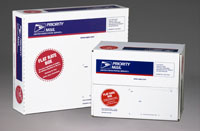 Priority Flat Rate Box
Available in two sizes:
Box One: 11-7/8 x 3-3/8 x 13-5/8 inches (ideal for books, garments, board games, and other relatively thin items).
Box Two: 11 x 8-1/2 x 5-1/2 inches (perfect for shoes, model cars and taller items).
Priority Mail Flat Rate Boxes provided by the Postal Service.

This box is usually the best value when purchasing more than one book, heavier items or several items that in combination weigh more than 3 lbs.


---
International Flat Rate
we will choose the cheapest route for you
---
PayPal purchasers
**Shipping will be calculated and you will be e-mailed with the appropriate shipping charges. Please wait for this information before submitting payment to PayPal.
---
Please send me a separate invoice $1.00

(An invoice is placed inside the package.)

I understand that this is an estimate only - exact shipping will be assessed. YES
---