♥Table of Contents



Brazilian Embroidery Patterns and Kits


♥ JDR Brazilian Embroidery Designs
♥Hearts and Flowers Designs
♥Quilt Sampler Designs
♥Brazilian Embroidery Learning Kits
♥Starter Package
♥Sunshine's Treasures
♥Brazilian Embroidery Guest Designers
♥Christmas Designs
♥Quilt Blocks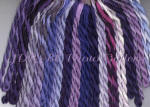 ♥Threads and Ribbons
♥EdMar Threads
♥Thread Packets
♥Kreinik
♥Japan Threads
♥YLI Candlelight
♥YLI Silk Ribbon
♥Newest Notions
♥Brazilian Embroidery Supplies
Thread organizers, apples for the EdMar design, color charts, needle packs, needle grabbers, Color Ring.
♥Tools and Gadgets
♥Tool and Needle Keepers
♥More notions and supplies
♥ Glues, Sprays and Cleaners
♥Thread Organizers
♥ Embroidery Needles
♥Needle Size Charts
♥Marking Pens and Pencils
♥Needle Threaders
♥Cases and Totes
♥Tote-A-Long Bags
♥Hoops
♥Even More Hoops
♥Scissors
♥More Scissors
♥Fabric
♥Magnifiers and Lights
♥Pin Cushions
♥ Beading Accessories
♥Punchneedle Supplies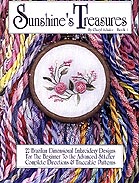 ♥Books and Videos
♥Paper Embroidery
♥Stumpwork
♥Beads and Baubles




Fabric Pens and Pencils Hoops Even More Hoops
---
Embroidery Hoops And More Hoops
Finding the right hoop to suit your needs! It is important that you keep your hands from getting too tired while holding the hoop/frame.
Tip: If when holding the frame in the crook of your first finger and your thumb, you cannot reach the center of the stitching area with your thumb and middle finger, your hoop is too big or you should consider a hoop holder. Most medium sized hands use a 5 inch to 6 inch hoop comfortably. If you do not use a hoop holder with the larger hoop, make sure you set your stitching down often and exercise your hands and fingers.

QS1 -6940 Q- Snap Frame 6 Inch x 6 inches $14.99

enter number then click add
---

QS2 Q-Snap Frames 8 Inch x 8 Inch $15.99


---

QS3 Q-Snap Frame 11 Inch x 11 Inch $16.99


---

QS4 Q-Snap Frame 11 Inch x 17
$18.99

---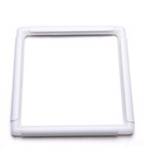 QS5 Q-Snap Frame 17 x 17 Inch $20.99

---

QS6 Q-Snap Extra Clamp for 8.5" (pkg. 2)
$4.25

---


QS7 Q-Snap Extra Clamp for 11x11 (pkg. 2)
$4.00

---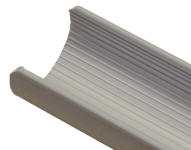 Close-up of the grippers on the extra clamp
QS8 Q-Snap Extra Clamp for 17x17 (pkg. 2)
$4.25

---

QS9 Q-Snap Spare Pair 8 Inch half frame
$8.50

---

QS10 Q-Snap Spare Pair 11 Inch half frame
$10.00

---

QS11 Q-Snap Spare Pair 17 Inch half frame
$12.50

---


QS12 Q-Snap 3 Inch Extension Kit (4 sets) Includes four extensions - 4 clamps turn 11 Inch into 14 Inch
$11.99

---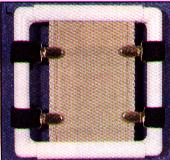 Stitch Clip package of 4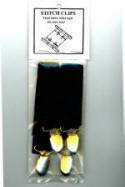 If sagging sides area problem when using a Q-snap or scroll frame these stitch clips attach to the fabric with plastic teeth that will not harm the fabric. Just tighten the straps around the Q-Snap and secure in place with the Velcro ends.

N6934 Stitch Clips package of 4 $24.99



---
Spring Hoops - Embroidery Hoop

SH3 3 1/2 Spring Hoop $3.29


---

SH4 $3.49 5 Inch Spring Hoop


---

SH5 $4.99 7 Inch Spring Hoop
$4.99

---



Susan Bates Hoop - These are now in the assorted hoopla colors. Susan Bates Hoops: Embroidery Hoops High quality plastic hoops by Susan Bates featuring the exclusive " super grip lip " to hold the fabric taut without slipping. *** Sunshine's Note: The lip makes the fabric " pop " up higher and makes stitching easier.

---

SB-4 4 Inch Round Susan Bates Hoop $2.75








---

SB-3 3x6 Inch Round Susan Bates (Fluorescent Colors) Embroidery Hoop
$3.00

---

SB-4.5x9 4 1/2 x 9 Inch Oval Susan Bates Hoop $3.25


---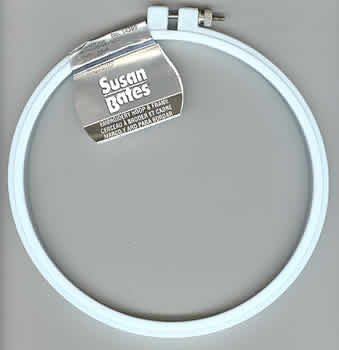 SB-5 5 Inch Round Susan Bates Embroidery Hoop $2.75

---

SB-6 6 Inch Round Susan Bates Embroidery Hoop $3.25

---

SB-8 8 Inch Round Susan Bates Embroidery Hoop $3.25

---

SB-10 10 Inch Round Susan Bates Embroidery Hoop $3.50

---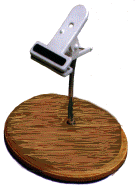 FC10 Flexi-Clamp 10 Inch (Embroidery Hoop Holder with wood base)
$49.99

---

FC5 Flexi-Clamp 5 Inch (Embroidery Hoop Holder with wood base) $40.00

---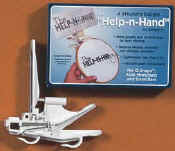 Help N Hand $16.00 Help-N-Hand. Portable, lightweight attachment that holds the pattern and fits right onto the Q-Snap, stretcher bars or scroll rods! Stitch and have your pattern right above your work.
---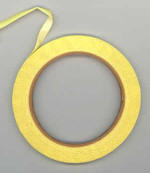 Stitchers No-Slip Hoop Tape
No slip rubber binding goes on the inside of your hoop to hold your fabric tight and to prevent snags on your fabric from your embroidery hoop. 1/4" x 9 yards.
♥N6982 $12.50
How Many?
---


MORE HOOPS

Sunshine's Baby Stewart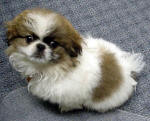 ---

View Cart
Sunshine's Newest Book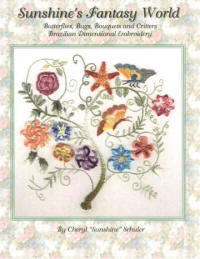 Best Sellers

♥ Thread Organizer
♥ Thread Packets
♥ Marking Pen


Information

♥Thread Inventory Sheets
♥ Thread Order Blank
♥ Needle Size Charts
♥ Thread VS Needle Size
♥What do I need to begin?
♥Opening A Skein
♥Straightening Your Threads
♥Storing Your Threads
♥Technique "Levels
♥Knotting The Thread
♥Correct use of Hoop
♥ Gift Certificates
♥ Contact Us
♥ Printable Catalog and Price sheets

♥ Teachers Information
♥ Wholesale Information
♥Resources/links

Where is JDR Brazilian Elegance?
A Little about Sunshine



Visit our totally Dimensional Embroidery site.





JDR Brazilian Elegance Specializing in Brazilian Dimensional Embroidery but providing stitchers with much more!
Striving to keep you Wrapped In Stitches!
P.O. 37, Hunter, ND 58048-0037 USA
© 1999-2015 All Rights Reserved


All JDR patterns & designs are copyrighted for JDR Brazilian Elegance. The designs presented for any other designer on our web site are also copyrighted by the individual designer. No part of this material/website may be reproduced in any form, in whole or in part, by any means-mechanical, electronic, graphic, downloading, photocopying, photographing, tracing or means yet to be discovered without written permission.
Prices are subject to change with out notice