Our answer to why the fees?:

JDR-BE tries to keep each individual item at the lowest price we possibly can.
We charge the extra fees to help cover the appropriate expenses. Shipping supplies have risen.
This way we do not have to raise the prices on all our stitching items for all of our customers.
It takes more time to process international orders and PayPal orders.
It also takes just as much time to process the smaller orders as it does the larger orders.

Handling Fees:

All US Orders: $1.00
All International Orders .035 percent or a minimum of $2.50.
---
Backorders: There is NO transaction fees for back ordered items.

Transaction fees are non-refundable even if the merchandise is returned.
Returns: Except in cases of defect or error in shipping, a nominal restocking charge of 10% of cost of goods will be made with a $2.50 minimum. Unauthorized returns will be charged a double restocking fee. 20% ($5.00 minimum). Any approved return is made for the merchandise only and is credited as a merchandise credit only.

There are NO returns on patterns, kits, books or chart packs under ANY circumstances. (Exception - if we have made the error.) This has to do with copyright infringement protection.
Refused Orders: Customers will be liable for ALL shipping charges plus a 20% (of net invoice) handling fee for sent and refused orders,
---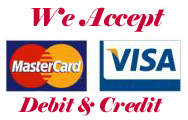 Pre-payment with checks or money orders are always welcome!
JDR Brazilian Elegance does not sell, rent or give its customer list to any 3rd party.
Credit information request forms: Credit requests from other companies for private or business, will be completed simply by stating that they are or are not a customer. The form will be completed as simply as possible. All relationship matters are held in strictest confidence. We do not give credit history or payment information to 3rd parties.
---

Currency converter for you to use to calculate costs <<< Click
To create a PayPal Account <<Click


Thank You For Visiting Our Site!
---