♥Table of Contents



Brazilian Embroidery Patterns and Kits


♥ JDR Brazilian Embroidery Designs
♥Hearts and Flowers Designs
♥Quilt Sampler Designs
♥Brazilian Embroidery Learning Kits
♥Starter Package
♥Sunshine's Treasures
♥Brazilian Embroidery Guest Designers
♥Christmas Designs
♥Quilt Blocks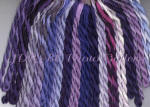 ♥Threads and Ribbons
♥EdMar Threads
♥Thread Packets
♥Kreinik
♥Japan Threads
♥YLI Candlelight
♥YLI Silk Ribbon
♥Newest Notions
♥Brazilian Embroidery Supplies
Thread organizers, apples for the EdMar design, color charts, needle packs, needle grabbers, Color Ring.
♥Tools and Gadgets
♥Tool and Needle Keepers
♥More notions and supplies
♥ Glues, Sprays and Cleaners
♥Thread Organizers
♥ Embroidery Needles
♥Needle Size Charts
♥Marking Pens and Pencils
♥Needle Threaders
♥Cases and Totes
♥Tote-A-Long Bags
♥Hoops
♥Even More Hoops
♥Scissors
♥More Scissors
♥Fabric
♥Magnifiers and Lights
♥Pin Cushions
♥ Beading Accessories
♥Punchneedle Supplies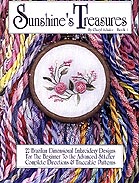 ♥Books and Videos
♥Paper Embroidery
♥Stumpwork
♥Beads and Baubles







Newest Items New Notions Brazilian Embroidery Supplies
---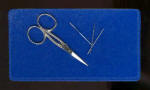 Scissors Mate (or Cell Mate)
This little mat clings to any dash and provides a skid-resistant surface for stowing your needles, scissors, or other small stitching tools as well as other small household items you don't want sliding around! It is designed to cling to any dash, it is temperature resistant, non-magnetic, and uses no adhesives, as well as being washable, reusable, and moveable! Cleans with soap and water.

Measures 6.75 " x 3.75 "
N7246 $6.00 How many?
---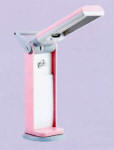 Ott-Lite Pink Task Lamp
Attractive pink task lamp provides cool, natural daylight illumination in a compact design. Featuring a portable, fold-up design, automatic on/off, and a 13-watt TrueColor tube that lasts up to 10,000 hours.
N6872 $90.00 How many?
---
Extra 13-watt TrueColor tube
(N6873B) N6873B $25.00 How many?
---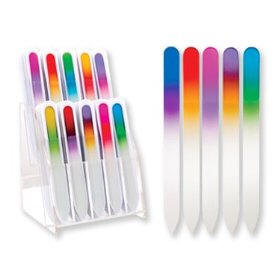 N6611 $4.25 Colorful glass nail file keeps your nails fine and smooth to eliminate snagging your threads and fabric while you stitch. Comes in assorted colors, has its own case, and measures approximately 5.5" x .5".
Comes in shades of red/orange, purple/pink, turquoise/green, yellow/lime, blue/green. You will get a MIX of available colors. Colors that are sent are at random choices
Provides Long-Lasting Use
For Natural and Artificial Nails
Cleans with Soap and Water
Includes Protective Case
How many?
---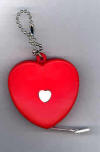 N6502 $2.99 Perfect for your stitching bag, this heart-shaped tape measure is 2" x 2" with tape that pulls to 40" in length and features a push button retraction. N6502 $2.99 Red Heart Tape Measure How many?

---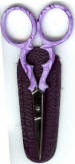 Ice Cream Swirls Scissors
These 3.5 " fine needlepoint scissors are constructed out of stainless steel, have purple acrylic handles, a lifetime guarantee and come with a leather sheath. Scissors that are colorful, attractive and are sure to appeal to scissors collectors and needle workers alike!
SC7226 $9.00


---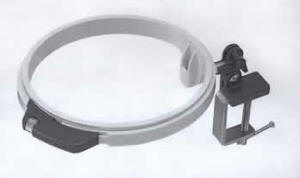 Turnable Hoop
- 7 " by Clover. Inventive Turnable hoop clamps to table or desk, leaving both hands free. Simply loosen the side screw to rotate the hoop up to 360 degrees, easily accessing the back of your work, or changing the angle of the hoop. 7 " (18 cm.) hoop holds fabric firmly in place and has a cover over the tightening screw so your thread doesn't tangle in the screw. Perfect for Punchneedle or any time your hand tires from holding a hoop.
$35.00 N6968 How Many?



Go to the hoops pages for more new hoops



---
BE 101 Beginner Needle Pack
Includes 2 each of Milliner Needles: 1,3,5, 7 and 2 #18 darners, Needle Picture guide, Thread vs. Needle size, One Black Beauty and One Needle Grabber. Beginner Needle Pack
N900 $3.50

---
Needle Grabber
Package of 2 Needle Grabber
N7148 $1.59

---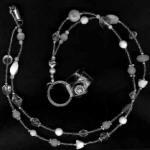 Stitchers Hand Beaded Chatelaine
♥N7149 $12.99

How Many?
........more information

---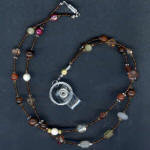 Autumn Hand Beaded Chatelaine
Beautiful hand-beaded chatelaine
♥ N7149D $12.99
How Many? ......more information

---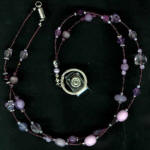 Purple Beaded Chatelaine
♥N7149E $12.99
How Many? ........more information

---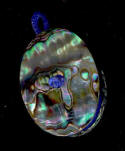 Emery Needle Polisher
- Abalone
♥ N6999A $14.95
How Many? ........more information

---

Designer Tool Case
– Blue An excellent case to carry along with you to keep your stitching accessories tidy and together.

♥N7013 $13.99
How Many? ........more information

---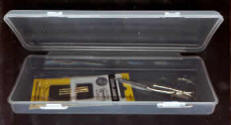 Clear Plastic Tool Case
♥N6420 $3.50 Tool Case
How Many? ........more information

---



---

View Cart
Sunshine's Newest Book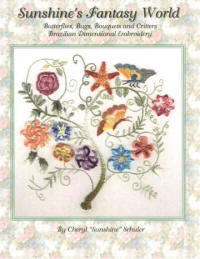 Best Sellers

♥ Thread Organizer
♥ Thread Packets
♥ Marking Pen


Information

♥Thread Inventory Sheets
♥ Thread Order Blank
♥ Needle Size Charts
♥ Thread VS Needle Size
♥What do I need to begin?
♥Opening A Skein
♥Straightening Your Threads
♥Storing Your Threads
♥Technique "Levels
♥Knotting The Thread
♥Correct use of Hoop
♥ Gift Certificates
♥ Contact Us
♥ Printable Catalog and Price sheets

♥ Teachers Information
♥ Wholesale Information
♥Resources/links

Where is JDR Brazilian Elegance?
A Little about Sunshine



Visit our totally Dimensional Embroidery site.



JDR Brazilian Elegance Specializing in Brazilian Dimensional Embroidery but providing stitchers with much more!
Striving to keep you Wrapped In Stitches!
P.O. 37, Hunter, ND 58048-0037 USA
© 1999-2015 All Rights Reserved


All JDR patterns & designs are copyrighted for JDR Brazilian Elegance. The designs presented for any other designer on our web site are also copyrighted by the individual designer. No part of this material/website may be reproduced in any form, in whole or in part, by any means-mechanical, electronic, graphic, downloading, photocopying, photographing, tracing or means yet to be discovered without written permission.
Prices are subject to change with out notice